I don't have internet access. What can I do?
You may be eligible for free or low-cost Internet service from Comcast.
Visit internetessentials.com or call 1-855-846-8376. In many cases, they can ship a device directly to your house without having to send a technician.
---
MetroNet 
MetroNet is offering a Student Special to all of their new customers with either a student or educator in the household. It includes 2 months of free 500Mbps symmetrical speed internet free for 60 days. There is no long-term contract and no data caps. In addition, any new customers will have their installation fee waived and receive a $25 credit for setting automatic payment from a checking or savings account.
For more information, please visit metronetinc.com/studentspecial and click order now.
Enter your address, and check 'yes' for student in order to receive the discounted rate.
You will need to provide either a valid school ID or virtual learning email message from the school.
Existing Customers
Any of their existing customers can contact their customer service line and ask to have their speed increased at no charge. Your internet will be bumped into the next higher speed than what they're currently subscribed to for 60 days at no-cost, no long-term contract, no data caps. At the end of 60 days, their account will automatically revert to their original speed unless they request otherwise. You can submit a request by phone or by emailing customer_service@nullmetronetinc.com
---
Any parent or student that receives FSSA SNAP benefits qualifies for $10 internet via AT&T.
You can apply online at https://accessatt.solixcs.com/#/home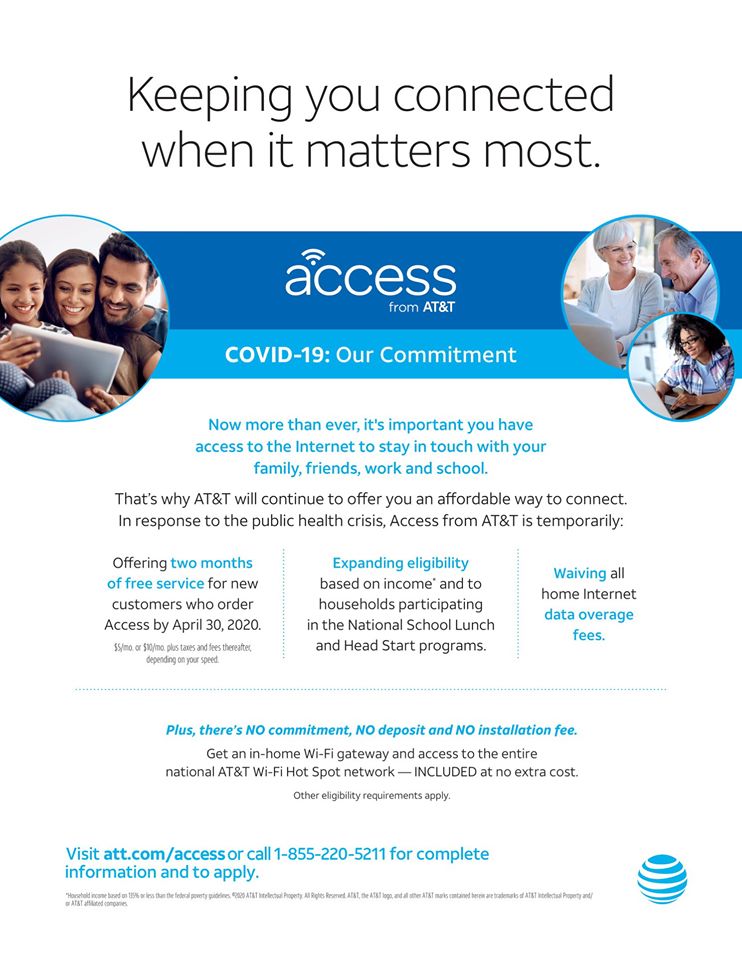 ---
Also, many cell phone providers have added unlimited hotspot access to current phone plans. For more information, contact your provider or see the information below.
Sprint:  https://www.sprint.com/en/landings/covid-19.html
T-Mobile:  https://www.t-mobile.com/brand/ceo-update-covid-19

AT&T:  https://about.att.com/pages/COVID-19.html
(Under "Keeping Our Customers Connected")
Verizon: https://www.verizon.com/support/covid-19-faqs/
Thank you for your patience during this unprecedented time.